Hilton Rye Town

  Rye Brook, NY 10573

  Lunacon is New York's oldest science fiction and fantasy convention. Daniel's schedule:

  "The Legacy of Mervyn Peake" (moderator):  Saturday 11:00 AM - 12:00 PM

  Tolkien isn't the only author whose influence can be felt on the fantasy genre today. Daniel

  Rabuzzi looks at the Gothic and neo-Romantic trend in today's fiction, including work by

  Greer Gilman, Susanna Clarke, Naomi Novik, Theodora Goss, Sonya Taaffe, and others.

   "Fairy tales, Mythology, and Folklore: Oh My!"   Saturday 3:00 PM - 4:00 PM

   The old familiar tales of ages past are constantly being retold and rewoven into new

   patterns. Our panelists discuss the influence and interplay between folklore and modern

   fantasy. Ellen Asher, Jonathan Maberry, Daniel Rabuzzi, Josepha Sherman, Jane T. Sibley [M]

   The Choir Boats reading and book signing:  Saturday 7:30 PM - 8:00 PM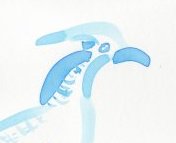 *  Saturday February 27, 2010 -- 2:00 PM

   Swarthmore College, Lang Performing Arts Center, Room 301

  Arisia is the largest fantasy/science-fiction convention in New England.  I appeared on the             following panels:

"Coincident Monsters: A Conversation on the Making of The Choir Boats"

Book reading, art show and discussion of precedents and process. Author Daniel A. Rabuzzi, and illustrator Deborah A. Mills discussed their creative collaboration on the novel, and how they arrived at knuckledogs, carkodrillos, giant knife-tailed owls, and Renaissance-map-inspired sea monsters.

* Astronomicon, Rochester NY - November 8, 2009

Reading and Panels

* Worldcon 2009, Montreal -  August 8, 2009

* Syracuse Arts Festival - July 25, 2009

I read from and signed The Choir Boats at the Syracuse University Bookstore's booth.

* Readercon 20 - July 9, 2009

I read my poem "Backsight" as part of the Sybil's Garage group reading.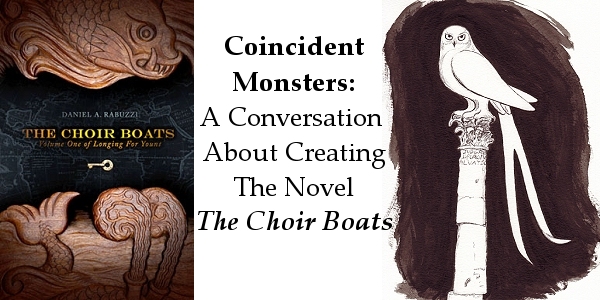 DANIEL A. RABUZZI

          author of

              The Choir Boats & The Indigo Pheasant